Partner Program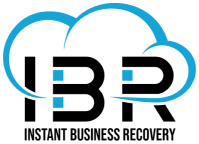 Cloud IBR
Partner Program
Provide your customers with a simple, cost-effective, and fully-automated next-gen SaaS Disaster Recovery platform for SMBs.
Create your free Partner account and then choose from either the Affiliate or Reseller programs.
Affiliate Program:
Earn 10% residual commissions for all customers who sign up using your affiliate link.

See all of your referrals and commissions in your Partner Portal.
Reseller Program:
Want to own and manage the customer relationship?

You set the price for each of your clients when you invite them to sign up for Cloud IBR from within your Partner Portal.

You earn 30% – your deal, your customer, your paperwork – managed by you, in your Partner Portal.

You own the relationship and provide first level support and billing.

As a Reseller, you have access to manage the recovery settings for each of your customers, allowing you to bundle your own services, such as onboarding and disaster recovery test planning and coordination.
Increase profits by upselling your customers to Veeam Enterprise, which is required to backup your data to Backblaze.

Apply for the Partner Program
Simple application to create your account and immediately start earning.
Share your Affiliate link or
send Reseller proposals
Affiliates simply share their link and can view all customers who signed up using their link.
Resellers send Cloud IBR Proposals, directly from within your Partner Portal, allowing your customers to immediately sign up.
Affiliates sit back and collect their residuals.
Resellers make their customers recoverable, invoice them directly and provide front line support, continuing to build their customer relationships.